Shooting Coordination
Accomplish your mission with local support!
Wherever in Croatia and neighboring countries, we support location scouting and shooting coordinations, content provisions, local interpretations, translations, equipment rental and entire travel arrangements to fulfill your filming purpose. Our coordinating/interpreting staff is Japanese, Chinese, Korean and Croatian nationals living in Croatia.
Visualize Success: Creative Insight + Powerful Technology
COORDINATABLE CONTENT
· Research: preliminary research according to the theme, getting permissions.
· Coordinator: interpretation, location scouting and shooting coordination etc.
· Local interpreter, guide: local interpreter and guide dispatch in Japanese, Chinese, Korean, English, Arabic, German and Croatian language.
· Permissions to use images and videos: license permissions from local television stations and YouTube videos.
· Vehicle arrangement: arrange vehicles according to the number of people.
· Translations: translations for video and other materials.
· Content provisions: providing images and text from cameraman and writer living in Croatia.
GENERAL CHARGES
The following rates are valid for general coordination services. Rates may change depending on the content.
For precise estimations, feel free to contact us.
◆ Research (photography, negotiation, inspection, interpreter, guide, etc.)
research & preparation fee: From 200 euros per day (up to 8 hours)
◆ Coordinator (shootings, negotiation, tour operation, interpreting, guiding, etc.)
Coordinator fee: From 300 euros per day (up to 12 hours)
◆ Writers (magazines, WEB, etc.)
The price varies depending on language and content. Please do not hesitate to consult us.
◆TV Cameraman & AUD, movie still photographer
※ We are dispatching local high quality cameramen, AUD and movie still photographers.
◆Aerial Cinematography/Photography
・For DJI Phantom 4 Pro 400 euros per day (up to 8 hours)
・For more professional use we offer the B_X8 UAV, which is our own development evolving from our B_HEXA UAV supporting from the Panasonic GH4 DSLR camera up to the EPIC RED DRAGON Camera. Starting fee: 1600 euros per day (up to 8 hours)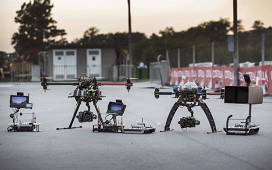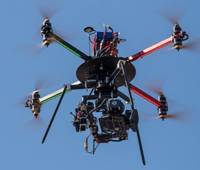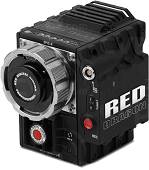 ◆ Vehicle, driver
Approximately 400 euros per day (8+1 seats, up to 12 hours)
※ Time from departure from the garage to arrival to the garage of the vehicle company.
Please do not hesitate to consult us about anything regarding quotation or coordination in Croatia.
mail: [email protected]
mob: +385 91 646 0701